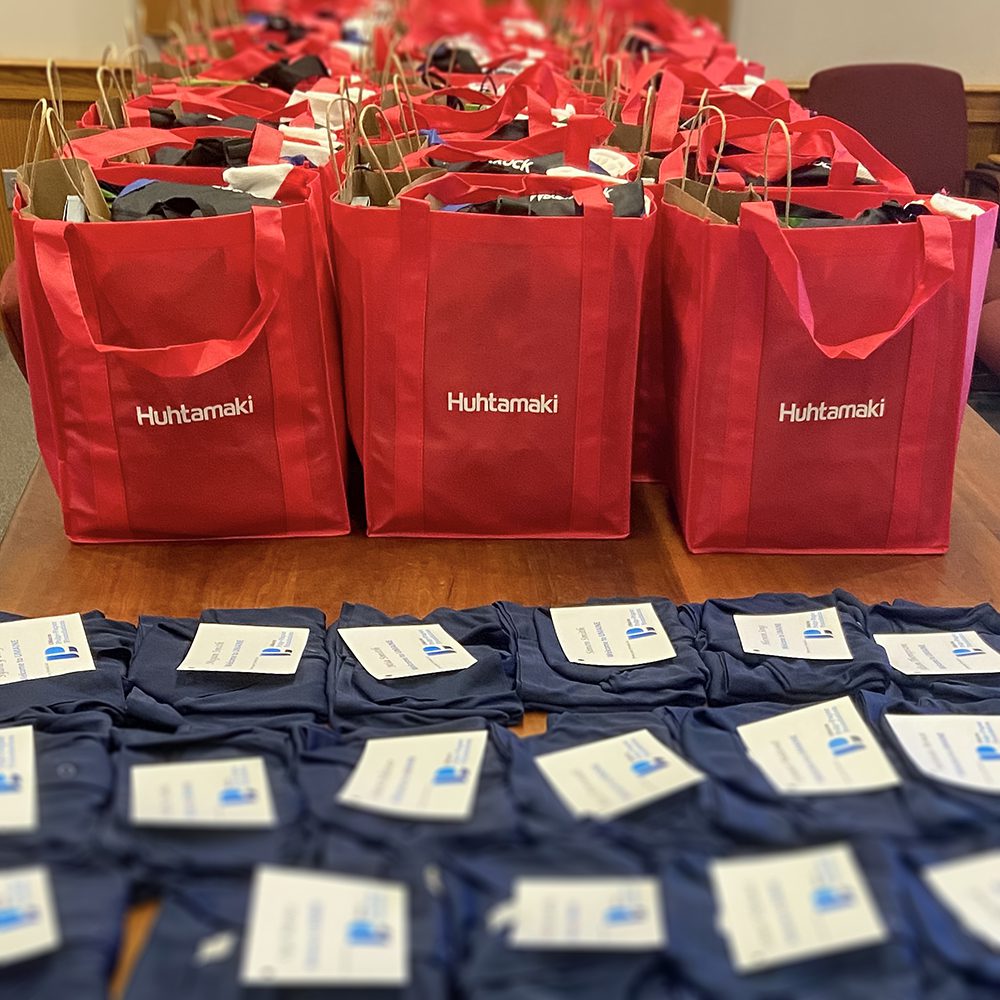 The University of Maine Pulp and Paper Foundation (UMPPF) welcomed the Class of 2025 and brought industry representatives, UMaine faculty, and scholarship recipients together to present Fall Scholarship checks on September 14th. The UMPPF's total number of scholarship recipients has grown to more than 130 students thanks to increasing demand for UMPPF engineers and strong corporate and alumni support. The nearly 60 corporate members of UMPPF donated items for the First Year Welcome Gift bags for each of the 31 freshmen.
The Keynote Address was delivered by Dr. Kimberly Jackson, the Founder and Principal of CKI (Coach Kimberly International). Her global management consulting firm engages executive leaders who are committed to creating an agile organization. Kimberly is a descendent of the founder of Kimberly-Clark, so papermaking is literally in her DNA!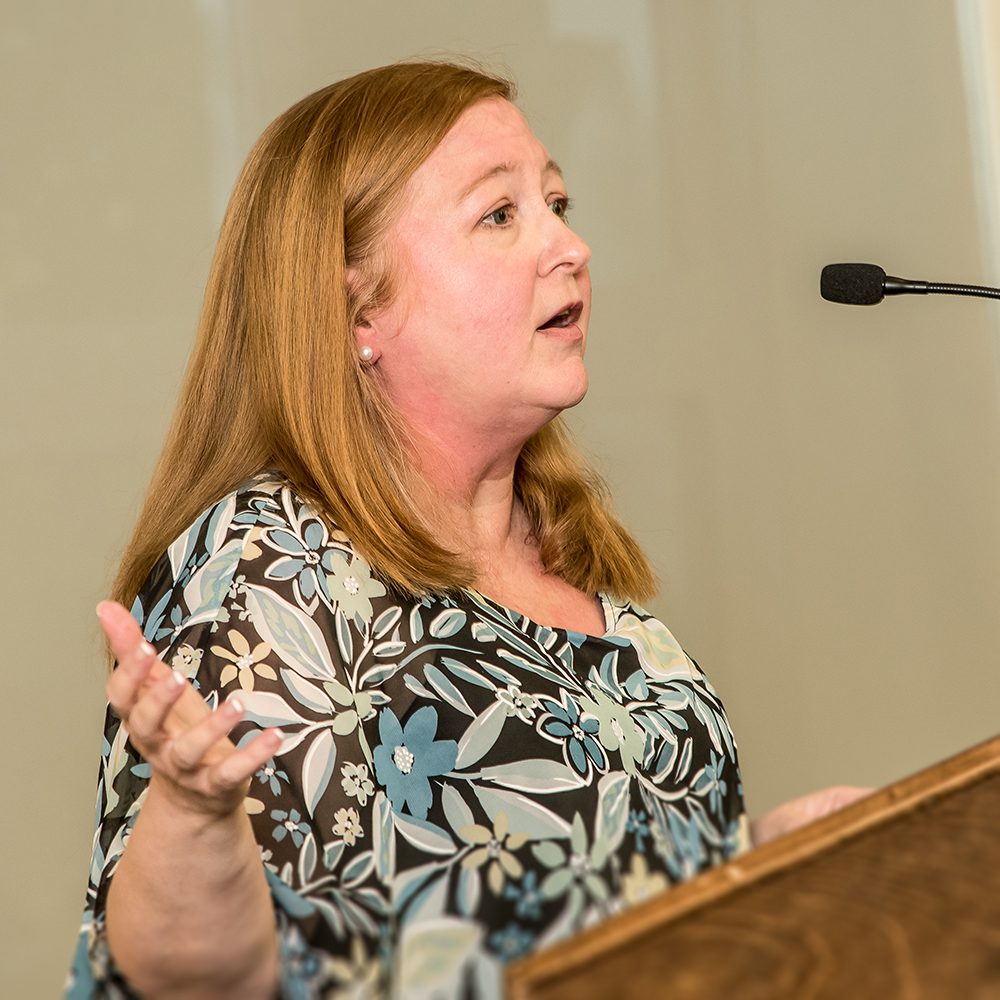 Kimberly is a pioneer in online learning and was instrumental in creating the Georgia Distance Learning Association. She is a frontrunner in the coaching industry and founding member of the International Coach Federation. She's worked with companies such as Coke, Home Depot, and NASCAR's Dale Earnhardt Jr.
Kimberly received her bachelor's degree from the University of North Carolina at Charlotte and attended the University of North Carolina at Chapel Hill, Duke's Fuqua School of Business, and Harvard Business School for her postgraduate education.
Kimberly gave an uplifting mini-workshop on how the last year has taught us to GROW Together.  She paired the students up as peer coaches for each other and led them through the process of describing a Goal, identifying the current Reality, naming Obstacles, Opportunities to leverage, and Options, and defining What to Commit to Today, a Way Forward, What's Next, and When Will I Do it By (GROW).  She discussed the importance of teams and developing Collaboration Skills now as the students begin their leadership journey. The student response was overwhelmingly positive, and we noted that UMPPF networking events such as the Annual Scholarship Banquet and Paper Days springboard their skills in these areas starting in their very first weeks here at UMaine.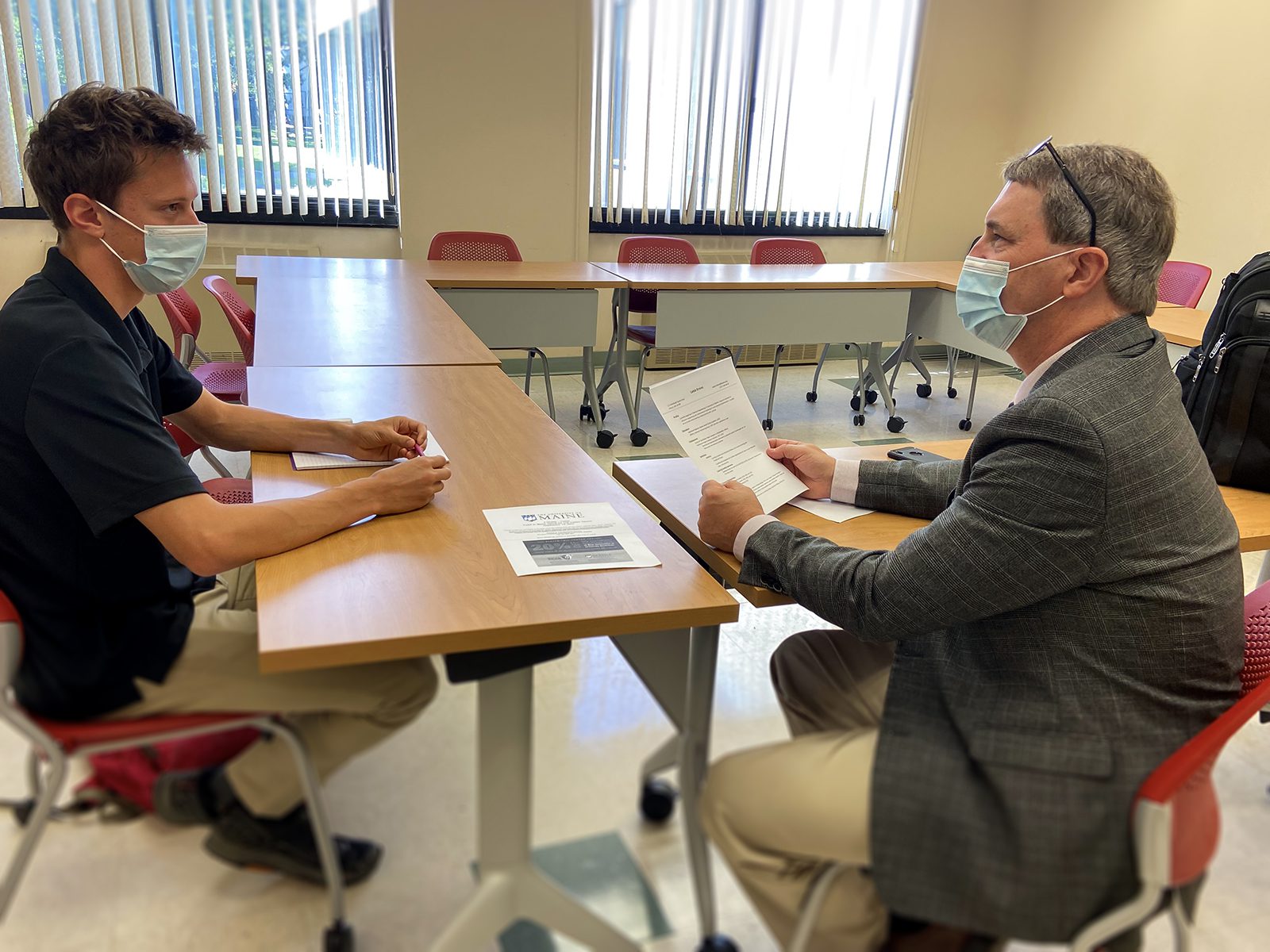 The UMPPF would like to thank the industry volunteers who supported us at the banquet and passed out fall scholarship checks to the students. Beth Cormier, Tony Ouellette, Mike Reider, Heather Pelletier, Dale Wibberly, Chris Francis of Sappi North America; Blue Keim, Suzelle Allain, and Bruce Hogan of ND Paper; Jess Oriente of Pixelle; Katherine Bell of Huhtamaki; Walter Goodine of MidSouth Engineering; Steve Provencal of Packaging Corporation of America; Shawn Albert of GAC Chemical; and Scott Frasca of MiniFibers. Many of these folks also coached our students in resume and interview workshops prior to the event to help prepare them for interview season.  The banquet counts as the students' first Chinn Management Seminar credit of the semester; we conducted over 70 workshops in 4 hours thanks to the help of our amazing volunteers! Other industry representatives who helped us with workshops remotely over the summer and fall included Julie White of Georgia-Pacific, John Desjardins of Solenis, Jess Paul of Sappi North America, Mike Farrington of Verso Corporation, and Annette Smith-Wright of Irving Tissue.
We could not do what we do without the tenacious support of our industry volunteers and the dedication of our students. Thank you for a great start to the 2021-2022 academic year!